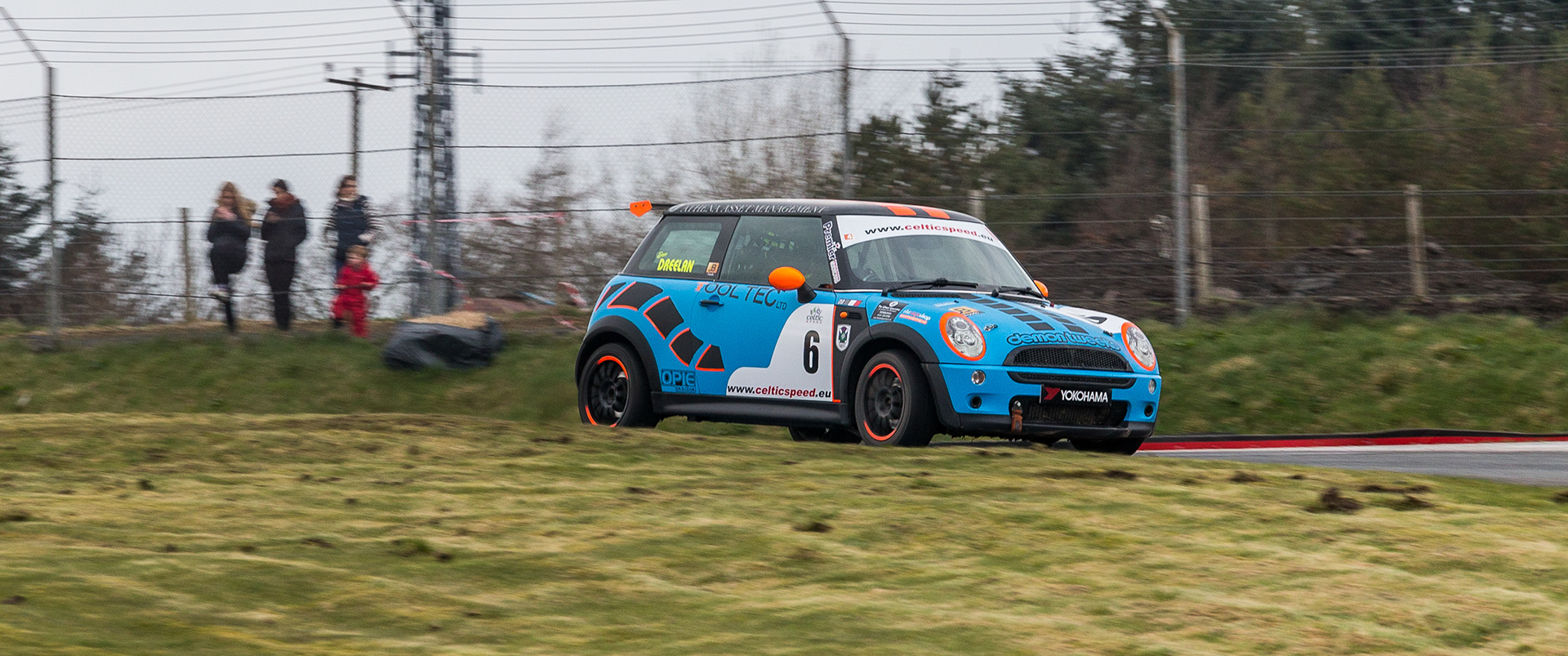 I have been a keen photographer for over 10 years now. It all started with a Canon 300D which I ran into the ground when I started going to motorsports events - never let anyone tell you you need a top of the range camera for motorsports, athough not as consistent quality as my latest camera I am still happy with a fair number of my photos from back then. I have moved on from the 300D to a 30D then a 7D and as a big step to a 1DX.
Motorsports Photography
After a bad illness I was laid up for a few months and needed something to help me regain my fitness. As I lived close to the Royal Botanical Gardens in Edinburgh I wandered around the gardens a lot. To make it more interesting I bought my first DSLR, the Canon 300D. From that moment I was hooked, not only was the quality much better than the simple compact digital camera I had but the instant gratification (or disappointment) from immediately seeing the results on the computer that evening spurred me on to do better.

I was lucky that I had family who lived on the Isle of Man and paid one of my first visits to them during the Manx Grand Prix fortnight in 2004. I didn't see much racing and as I only had my compact camera with me, my images were mostly of empty tarmac or the back of a bike. 

I had to go back more suitably armed camera wise and fortunately I did go back for the Isle of Man TT in 2005. Again, a lot of images were of empty tarmac or bits of bikes. but you always get some good enough to drag you back for more.

2006 was the big step up and also the most frustrating. High points, getting images of the TT which I really liked, getting Media access to Oliver's Mount and first visit to East Fortune for the bikes. Low point, half way through the Saturday of the Gold Cup at Oliver's Mount and the mirror mechanism broke on my 300D. A quick repair fixed that but the auto focus was dead. I needed to adapt to manual focusing and tracking bikes into the zone very quickly. So as a low point it became a great learning experience.

Fortunately, or unfortunately depending on your perspective I was laid off in 2005 and given a reasonable redundancy package. So after finding that the repair bill for the 300D was going to be quite significant I decided to replace it with the 30D and at the same time bought my first Canon L-Series lens. This kit first saw action at the NEMCRC meeting at East Fortune at the end of the year, this was my first visit to my local circuit.

2007 and back to the TT and Gold Cup as well as 3 visits to East Fortune. It was the 100th anniversary of the first TT and so they put on a recreation of the first race.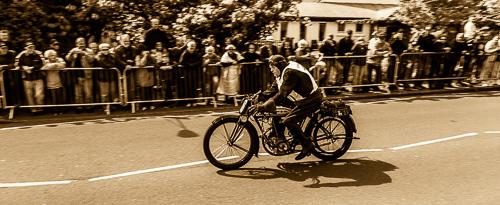 In 2008 a friend of mine asked if I would become team photographer for his racing team at Knockhill.
From a single Ford Fiesta XR2 the team has blossomed into a team of 6 Mini Coopers with all the technical support required to run them successfully.
I've had a two year absence from Knockhill but I am back up their for 2016, providing more promotional photography than racing shots but I am sure that I will get more racing shots as the season progresses.